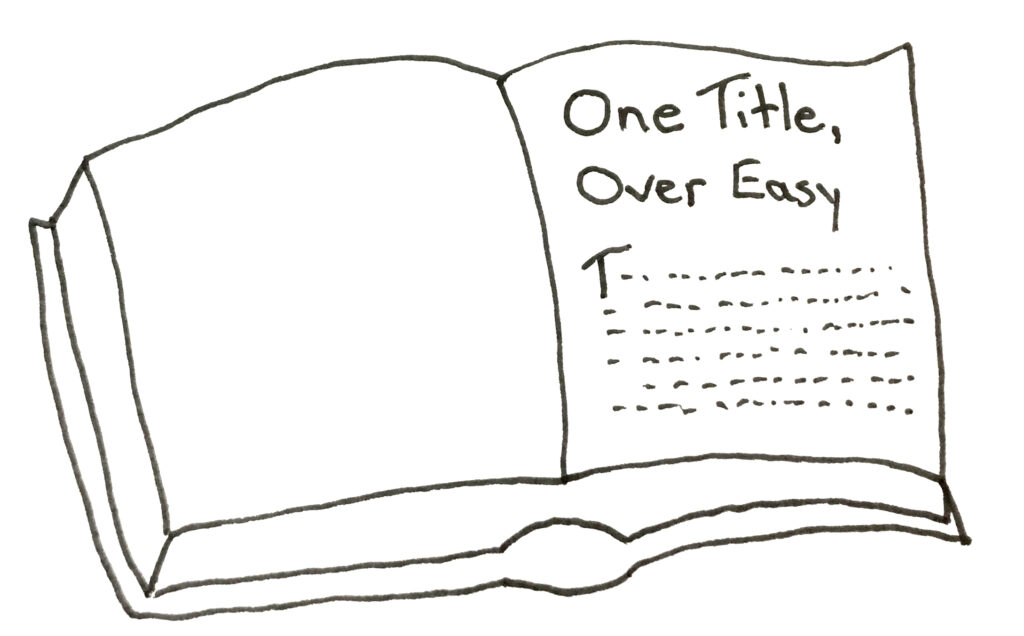 That was a chapter title from a novel I wrote about five years ago. At least I think I wrote it and it wasn't some sort of memory fragment from a book read long before. Having said that, it's a longer chapter title than I write now.
But I still write them. And a lot of people don't. Maybe even MOST people don't. Consequently, readers get a lot of Chapter Sixes, and probably just about as many Chapter Sevens.
I don't get it. A chapter title means that you, the author, know what the chapter is about. For me, it helps grease the wheels in the ol' writing garret when I want to bang out another few thousand words before the week is out and I need above all else a direction. If I can come up with a title before writing the chapter, I know where I'm going. If I invent it later, after the writing, it means that I know where I've been, equally important in becoming the path I'm on.
It does the same for a reader.
It's a teaser. It points.
Here's one from a novel I am querying right now: The Before and After Life.
It tells you … something.
Such is not the case with the lyrically named Chapter Nine. It stands there telling you that this is the ninth bit you're going to read, having read the first eight.
Actually, The Before and After Life was Chapter 45, which does tell you something but you have to wonder if after getting that far in the book, a reader really cares about the number anymore.
Rick Riordan writes brilliant middle-grade novels. They are funny, completely engaging, complex and nuanced, and seemingly effortless. That's magic because we all know how much effort it has to take to write as he does. In his Magnus Chase series, he also composes wonderful chapter titles, like Stupid Exploding Grandfathers in Magnus Chase and the Gods of Asgard. Years ago, when I read these books to my son, it was a great way to end the day, as it was really important for him to go to sleep with a smile on his face. We would always conclude the evening by looking at the next chapter title, and almost always laugh in anticipation of the next day's read. The chapter titles had voice and that voice at that time was a gift from the gods, whether in Asgard or on Olympus doesn't matter much.
So, here's to everyone who still bothers to write titles for chapters.
It's hard, so that means we're supposed to do it, right?