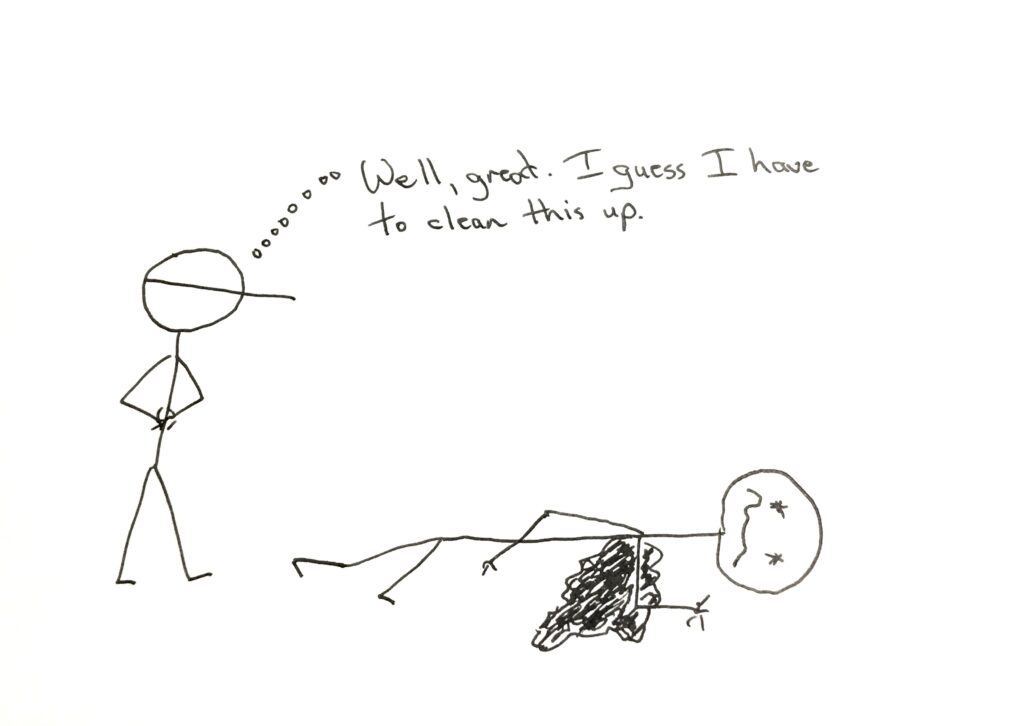 I have experienced a long period of only partial engagement with writing.
Some of that was because of a long, warm, sunny summer. I live farther north than most people in the world do, although not at all north in the context of the country in which I live, but winters are inevitable, and always long; summers, then, must not be spent alone in a dark room making up stories.
But a lot of my lack of engagement has come from a lack of feedback about having written. As I discovered a long time ago, writing is easy; getting someone to read what you write is damn difficult. It's hard to continue crafting characters and planning plots and researching settings if the only arbiter of success is me. Motivation has become an issue.
When you write only for yourself, by choice or not, you have to find a way to convince yourself to keep going. Any way you look at it, there is work involved with writing. I chose in my current project to make choices based on what sounded like the most fun. Setting, character, plot. Whatever sounded like the fun choice would be the direction I headed.
The first two work well given that context. Who wants dull places, times, or characters? Go for sweaty, unfamiliar, exotic, quirky, outspoken, and flamboyant. Why not?
The plot is the hard one. Rolling boulders, chases and shootouts, an unexpected confrontation with a soused postal worker, maybe even murder hornets all sound good. But these are narrative tight ropes and they are perilous; most often, there is no way to plausibly escape the landslide, the hail of gunfire, or the acid whip of a mother-in-law's tongue. Murder hornets, I hear, are a bitch.
Solving a problem with a well-placed stiletto is fun in the short term, but then you have a body on your hands and consequences that are a good deal less fun to mop up. So, the fun choice can be the hardest to write, especially as there are other rules that must be acknowledged. Like, coincidences. Meaning, we don't want any of those.
As everything has to be cleaned up sooner or later, it's best not to make a huge mess. At least not right away.
I suppose one could save it for the very end.
Clean it up in Book Two!